SecureChange poster on FET09!
Submitted by BME on Fri, 2009-04-24 16:03
The first European Future Technologies Conference and Exhibition (FET09) was organized this week in Prague, bringing together more than 800 scientists, policy-makers and industry representatives to present the successful discoveries carried out in the past FET (Future and Emerging) projects and discuss the future research directions.

The SecureChange project presented a poster showing the research challenges of the project and our initial objectives and approaches.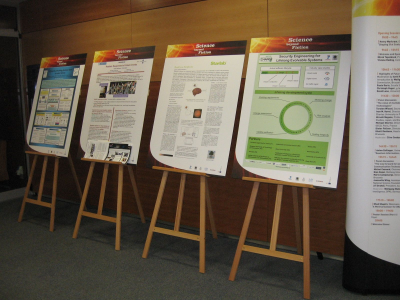 The organizers created an excellent, truly multi-disciplinary program, with distinguished keynote speakers, panels on current and future issues, diverse parallel sessions and stimulating discussions.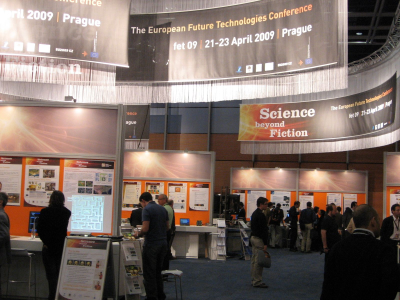 It was a pleasure to attend such an exceptional conference, and we are sure that the tradition started with this first FET conference will continue in the next years.
For further pictures and movies and summaries about the event check the conference's web site.