Conference
Submitted by BME on Fri, 2009-04-24 16:03
The first European Future Technologies Conference and Exhibition (FET09) was organized this week in Prague, bringing together more than 800 scientists, policy-makers and industry representatives to present the successful discoveries carried out in the past FET (Future and Emerging) projects and discuss the future research directions.

The SecureChange project presented a poster showing the research challenges of the project and our initial objectives and approaches.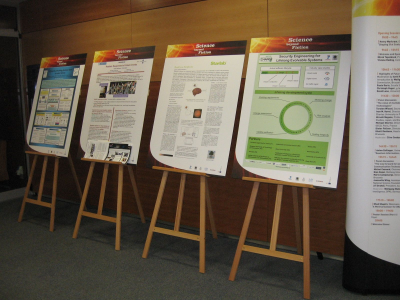 Submitted by securechange on Fri, 2009-03-20 23:48
The European Future Technologies Conference, FET09, is a new European forum dedicated to frontier research in future and emerging information technologies. Leading scientists, policy-makers, industry representatives and science journalists will convene over 3 days to discuss today's frontier science, tomorrow's technologies and the impact of both on tomorrow's society.